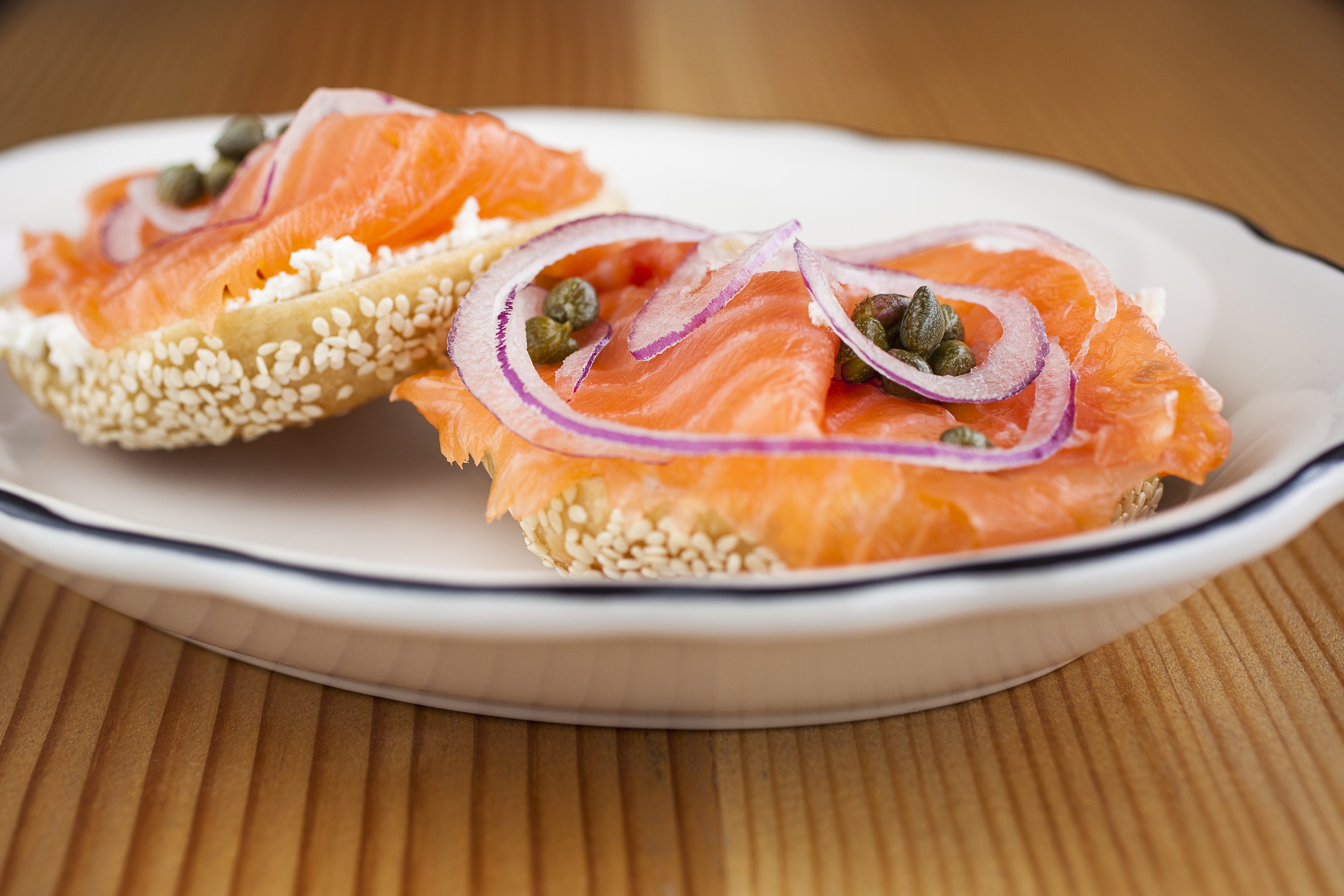 A popular Temescal bagel shop will open its second Oakland location in October. Beauty's Bagel Shop is known for its Montreal-style wood-fired bagels, breakfast bagel sandwiches, espresso drinks, and homemade soups.
The new Beauty's Bagel Shop (1700 Franklin St., Oakland) is slated to open the first week of October. The menu at the new location will be familiar to fans, but with a few extra sandwiches: a tuna melt and hot roast beef sandwich. (Omelets will not be on the menu, at least initially.)
Blake Joffe and Amy Remsen are the husband-and-wife owners of the bagel shop. The bagels will still be made in the Temescal location, which opened six years ago, and delivered to the new shop several times a day.
News of the shop's second location sparked controversy last year when word got out that the
tenants in the space where Beauty's was moving to in downtown Oakland were being pushed out
. Yong Soo Jung and Jung Sook Park had leased the space for their business, Henry's Gallery Cafe, for a decade, and when their lease was up, the landlord did not renew it. Instead, the landlord contacted Joffe and Remsen to see if they would be interested in moving in.
"We were approached by the landlords," Joffe told the
Express
. "They liked our product, they liked our concept. They asked us, and it seemed like the perfect location, perfect space."
Last year, Remsen wrote in an email: "It is unfortunate that the landlords did not choose to renew his lease if [Jung] did in fact wish to stay in the space. It was never our intention to displace another small business owner."
Joffe said he and Remsen had lived near that location when they first moved to Oakland. "We always walked down the street and thought about opening something there one day," Joffe said. "It reminded us of Philadelphia. We fell in love with that block."
As of this summer, Jung and Park now run a sandwich shop in San Leandro called The Big Cheese (2194 Edison Ave., San Leandro). They may soon change the name to Henry's Gallery Café, and recently began offering catering services.
Around the same time that they were forced to leave their previous location, Jung and Park were the victims of a burglary that resulted in the loss of their life savings. Amy Newman, a customer of Henry's, and her husband Brent Noorda started a GoFundMe for Jung and Park.
The GoFundMe ended up raising more than $22,000. Using that money, the couple was able to purchase The Big Cheese.
Newman recently visited the sandwich shop and said the owners were very grateful for the community's support. The money allowed them to not only open the new location but also help pay for their son's college tuition.
"They're doing well," Newman told the
Express
. "Even though they were displaced and it was a bad thing, it really showed how generous people were."