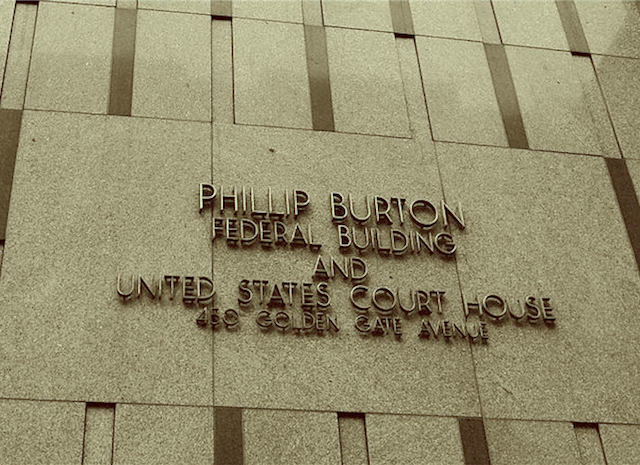 There's no doubt that Adam Shafi tried to fly out of the United States in the summer of 2015 destined for Turkey. And it's very likely he was attempting to make it all the way into Syria. But was he going to join at terrorist organization as the government alleges? Or was he traveling for another reason?
Last week, U.S. District Judge William Orrick granted Shafi bail, releasing him from an isolation cell in Alameda County's Glenn Dyer Jail in downtown Oakland, where he had been held for three years pending trial. Shafi walked out of Glenn Dyer on October 5 with his parents and is now home in Fremont.
His release — perhaps only temporary — marks the latest twist in a remarkable criminal case,
one of the Bay Area's handful of alleged terrorist plots in recent years foiled by the FBI.
Similar to other cases, prosecutors allege that Shafi became radicalized and took meaningful steps toward joining a foreign terrorist group, and that he was stopped in the nick of time. But Shafi's attorneys and his family, along with several Arab and Muslim civil rights groups, have characterized the federal government's case against Shafi as overreach against a young man suffering from depression.
FBI agents had surveilled Shafi for months in 2015. They tapped his phone and observed him as he exercised in a park near his parents' house. They eventually came to the conclusion that Shafi was intent on joining the Al Nusra Front, a Syrian militia at war with the Assad regime. The State Department has classified Al Nusra Front as a foreign terrorist organization, making any effort to assist it a felony.
The government's case against Adam Shafi's began on Aug. 27 and ended with a hung jury.
On Sept. 17, the jury's foreperson reported that they were "hopelessly deadlocked" and that there was "virtually no possibility of a unanimous verdict." The split was 8-4 in favor of acquitting Shafi.
Afterward, the federal public defender's office, which represented Shafi, filed a motion for his release pending retrial.
At a hearing last Thursday, Judge Orrick called Shafi's parents to the front of the courtroom to stand alongside their son who was clad in the red and white stripes of a prisoner. They'd been asking the court for their son's release ever since his arrest, but prosecutors successfully argued each time that he was dangerous and a flight risk.
Shafi's father, Sal, broke down and wept as it became apparent that Orrick was going to release his son. "I'm sorry," he said, wiping back tears. Several of Shafi's relatives in the gallery also began to cry.
"There is nothing to be sorry about," the judge replied.
Orrick told Shafi's parents that he respected the love they had shown for their son, appearing at every court hearing, and going so far as to pledge their home as the security for his release.
But Orrick wanted to make sure they were aware of the gravity of their decision to become the custodians of their son. Shafi had shown a disregard for the opinions of his parents in the past, as evidenced in his attempts to travel to Syria, and in recordings of phone calls played during trial.
He had also made disturbing statements to two friends before he had been arrested, saying things like he had a desire to "kill some frickin' people that were supporting America or American soldiers or something."
In another intercepted phone call leading up to his arrest, Shafi had told a friend that "the U.S. is the biggest enemy of Allah."
"If I grant your son release, one thing you'll be doing is putting your house up," Orrick said to Shafi's parents. "Do you understand that if your son doesn't follow through, people will be sorry, but they will exonerate the bond by taking your house."
"Yes," they answered.
Orrick also ordered Shafi to undergo psychiatric exam and counseling and to not access the internet or use computers or cellphones, among other strict conditions.
Orrick served as the trial judge for the case. He heard all of the testimony and considered all the same evidence as the jurors. He said during last week's hearing that there was a lack of evidence that Shafi had continued in any way over the past three years to attempt to provide himself to the Al Nusra Front, as the prosecution alleged. The judge also seemed to be in agreement with Shafi's defense team that the young man's behavior, while shocking at times, displayed signs of depression and youthful indiscretion.
In his motion for bail, Assistant Federal Public Defender Hanni Fakhoury wrote that Shafi "likely would not be a defendant in federal court if not for his struggles with depression," and that the young man had "thought of committing suicide in the past."
This depression, according to Fakhoury, led to "poor choices," including "certainly disgusting" statements about a willingness to commit violence. But Fakhoury maintained that the 22-year-old was never seriously intent on joining the Syrian Civil War on the side of Al Nusra Front.
The government plans to re-try Shafi's case in January. After Orrick declared a mistrial, Assistant U.S. Attorney Waqar Hasib and several FBI agents approached members of the jury and asked them why they were deadlocked. The jurors told them they could not conclude beyond a reasonable doubt that Shafi was traveling to Syria specifically to join Al Nusra Front.
"Based on our conversations with the jury we think we can go back and win a conviction," Hasib told Orrick.
But after seeing that Orrick intended to grant bail, Hasib made on last effort at preventing Shafi's immediate release. He told the judge he was going to file an appeal to revoke bail, therefore he asked Orrick for a temporary stay, to keep Shafi locked up in Glenn Dyer just long enough for him to contact Attorney General Jeff Sessions and file papers with the Ninth Circuit Court of Appeals.
"If he hears we can go back and secure a conviction on the material support charge, it's obvious there's a flight risk," Hasib told Orrick last week.
Orrick disagreed.
"I will not be inclined to grant the stay," said Orrick.
Finally, Orrick turned to Shafi. "I can't emphasize enough how important it is that you follow to the spirit and letter every condition I've laid down, and you follow to the spirit and letter everything your parents say," the judge said.
"I expect you're going to prove your parents right about who you are."